TFAI Monthly Series: The True Reflection
Paracollective: Selected Works
Paracollective is the name of the Russian filmmaking duo Dina Karaman and Vladimir Nadein, who fled Russia hoping for safety after protesting in anti-war movements. After seeking asylum in different countries, they are here in Taiwan for a visiting artist program hosted by VT ArtSalon. In collaboration with VT ArtSalon, TFAI is presenting three works by Paracollective, along with award-winning Detours (dir. Ekaterina Selenkina, 2021), produced by Vladimir Nadein, in the upcoming TFAI Cinema Monthly Series. More information can be found below, including artist statements and screening dates/time of the two programs. The screenings on 10/2 and 10/9 will be followed by in-person Q&A sessions with Vladimir and Dina.
***
Program 1: Letters about the End of the World + Detours
Shot in 2020 during the strict Covid-19 lockdown from the artist's apartment window Letters about the End of the World (2020, 29min) weaves together Saint-Petersburg's deserted landscape and a dreamy network of imaginary spaces retold by their multilingual inhabitants, experiencing the isolation on the brink of an apocalyptic fear. While Detours (2021, 73min) explores another invisible network — the Darkweb and its connection with anonymity of the city, following a young 'treasureman', whose job is to anonymously hide stashes of drugs in locations across Moscow, sending online clients on 'quests' to pick them up. The landscapes are seen as a series of potential drop-off sites. Anonymous figures inhabit the space, moving through it with unknown purpose. The landscape is marked with the constant presence of police force.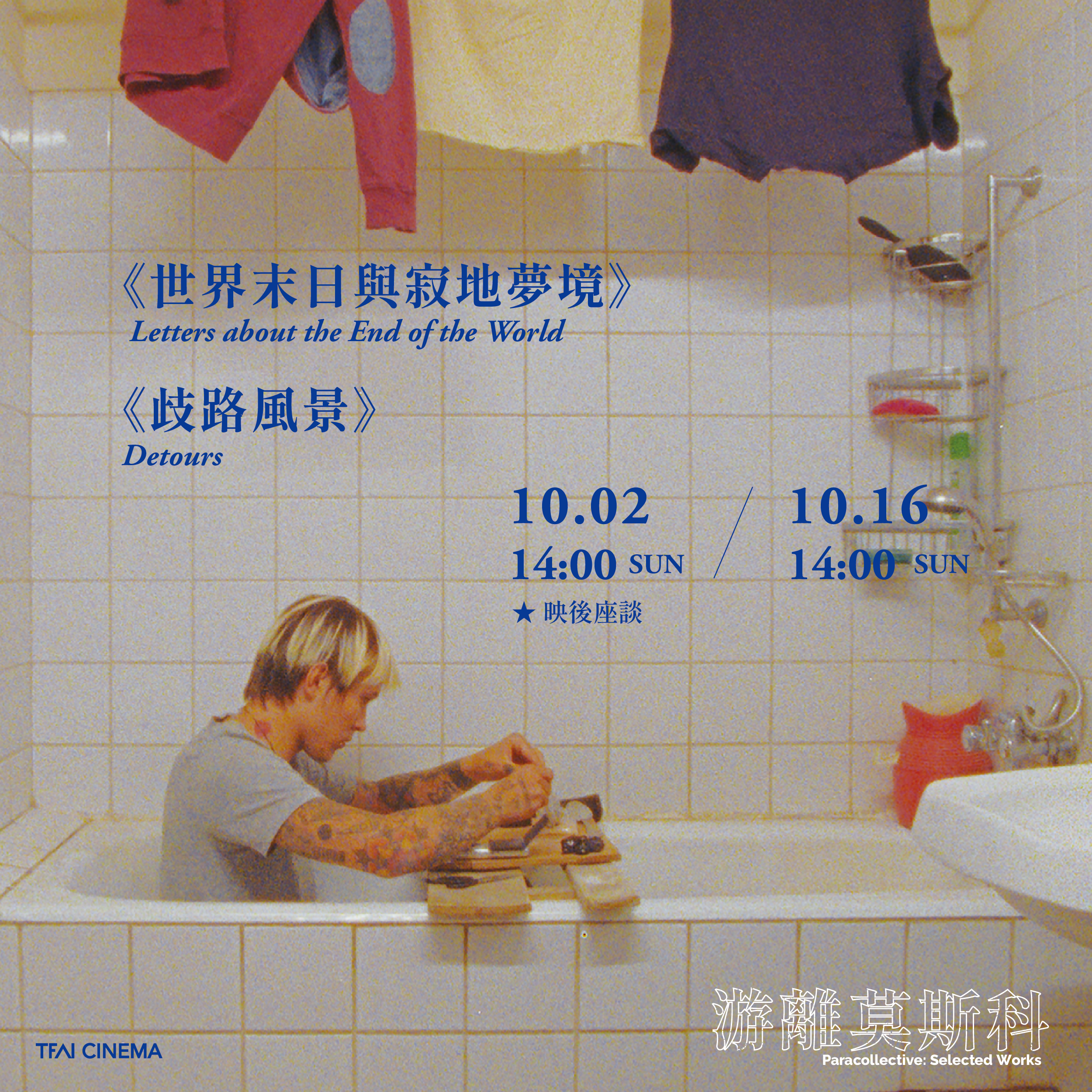 ***
Program 2: Daily News – A Chronicle of Our Days + 91
In both presented films the events are put together in a single chronological order. In Daily News — A Chronicle of Our Days (2021, 62min), state propaganda newsreel episodes are deprived of the narrator's voice-over. Portraying the post-war life in the USSR since 1945, the muted story cuts on the 1991 Soviet coup d'état attempt in Moscow, one of the key events that influenced the collapse of the Soviet empire. The film 91 (2021, 26min) continues the story. Its audio track has been recorded on the streets of Moscow during the coup, and the footage was taken from the private families movie archives of the ordinary Russian citizens shot from 1992 to 2000, which marks a beginning of a new era of dictator's imperialism. Clashing together the official propaganda narratives and the living documentary testimonies, this combined program questions how the type and notion of archive shape the historical and collective memory, and how the manipulations on the perceptions of the past influence the present.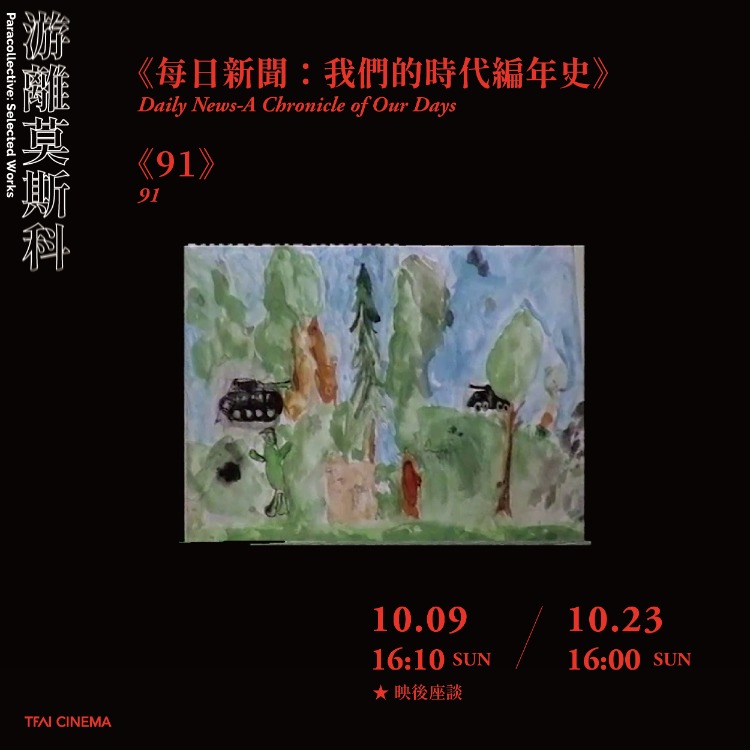 ***

About Paracollective
Vladimir Nadein (b. 1993) is a curator, producer and filmmaker. A member of the filmmakers' duo Paracollective, together with Dina KARAMAN. He produced Detours, a recipient of Hubert Bals Fund and Eurimages Lab Project Award in Les Arcs. It was awarded at Venice International Film Critics' Week and selected at Viennale, Thessaloniki, Jeonju FF, IndieLisboa, among others. Vladimir co-founded Moscow International Experimental Film Festival and directed it for five editions. He curated screenings and public programs for Venice Architecture Biennale, Moscow International Biennale for Young Art, Garage Museum, and many other venues.
Dina Karaman (b. 1986) is a filmmaker, video artist, archive researcher and exhibition scenographer. A member of the filmmakers' duo Paracollective, together with Vladimir NADEIN. She makes experimental films intertwining found footage, documentary and fictional narratives. She participated in film programmes of 17th Venice Architecture Biennale, Moscow International Experimental Film Festival, Message to Man Film Festival, to name a few. Dina gives workshops on found footage in various film schools. From 2011 she designed exhibitions for the art institutions like Garage Museum of Contemporary Art, Moscow Museum of Modern Art, Pushkin State Museum of Fine Arts.
About Ekaterina Selenkina, director of Detours
Ekaterina Selenkina is a filmmaker, artist and curator born in St. Petersburg, Russia in 1992. Her work received the Bright Future Award of the Hubert Bals Fund of Rotterdam International Film Festival , Eurimages Lab Project Award at Les Arcs Film Festival, a special prize at Venice International Film Festival, best film award at FILMADRID and best national film at New Holland Island International Debut Film Festival. Her work has shown at Venice International Film Critics Week, Viennale, The Barbican Centre, Jeonju IFF, Thessaloniki IFF, IndieLisboa, Berlin Critics' Week, REDCAT, Image Forum, Beldocs among many others. She is a member of the film collective Bahía Colectiva, as well as a co-founder and a co-curator of Adrift Residency. She received her MFA in Film/Video from California Institute of the Arts.
►►►Get tickets HERE