2022 Special Screenings: Chilling on Saturdays
It's Saturday! Let's Chill with Films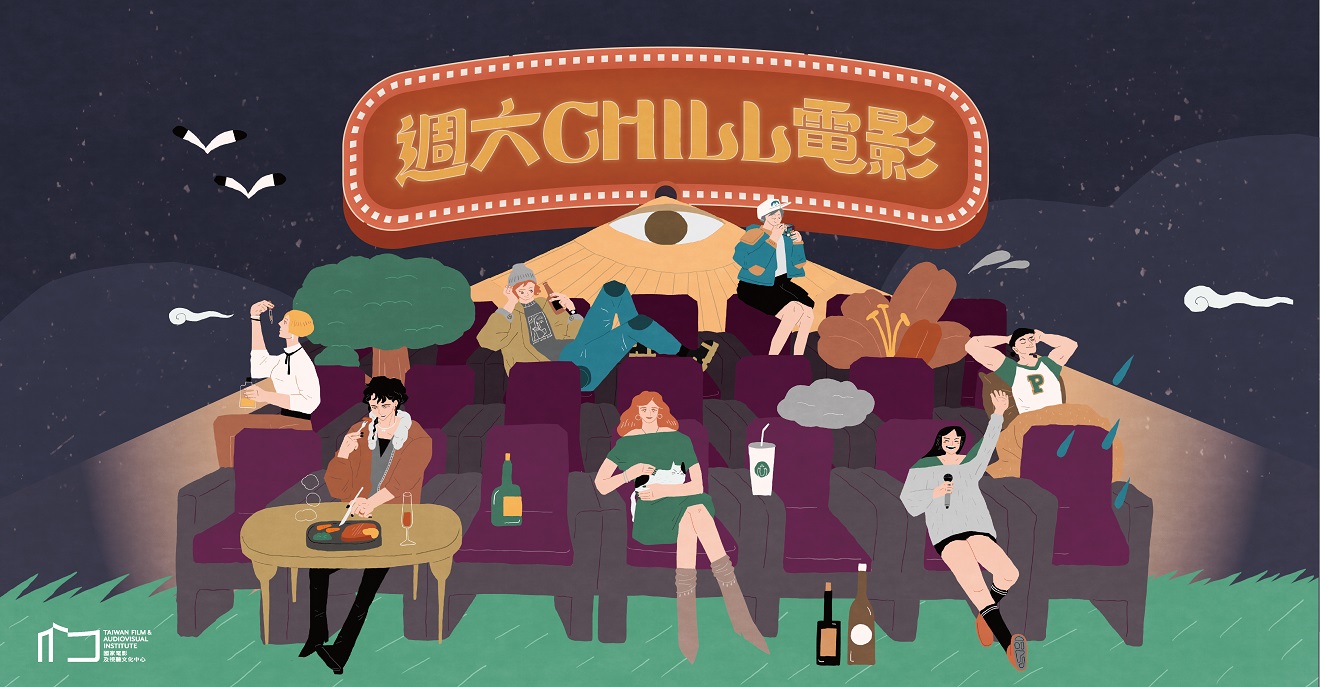 The TFAI's Grand Theater launches "It's Saturday! Let's Chill with Films", a themed multiple sensory experience including taste and smell, aiming to unlock your senses during the screening. In addition to enjoying the sight and sound of the film, you are also welcomed to taste the gastronomy in the film and smell the unique scent on the filming location. You are invited to move beyond traditional film viewing and make your own film "sensing" experience, and go on a journey of life with the characters. Watching films can be very chill!
On relaxing Saturday nights, please invite your family, friends, and partners to come chill with films and make some great film viewing memories together.
【Ticket Price】
Single Ticket: NT$ 350
Ticket for Two: NT$ 630
Member Ticket: NT$ 280
Tickets for Children, the Disabled (and their Companions), the Elderly: NT$ 175
※The prices above include a film-themed meal or product.
※For the theme and details of every screening, please visit the program information page.
※All pre-screening activities, post-screening talks and other on-site activities will be conducted in Mandarin.